Christchurch City Holdings Limited (CCHL) is the wholly owned investment arm of Christchurch City Council, holding shares in eight trading companies.
The trading companies (or CCTOs - "council-controlled trading organisations") own and run some of the key infrastructure of Christchurch, including electricity delivery, the port, the airport, fibre network, and recycling facilities, and are critical to the regional economy.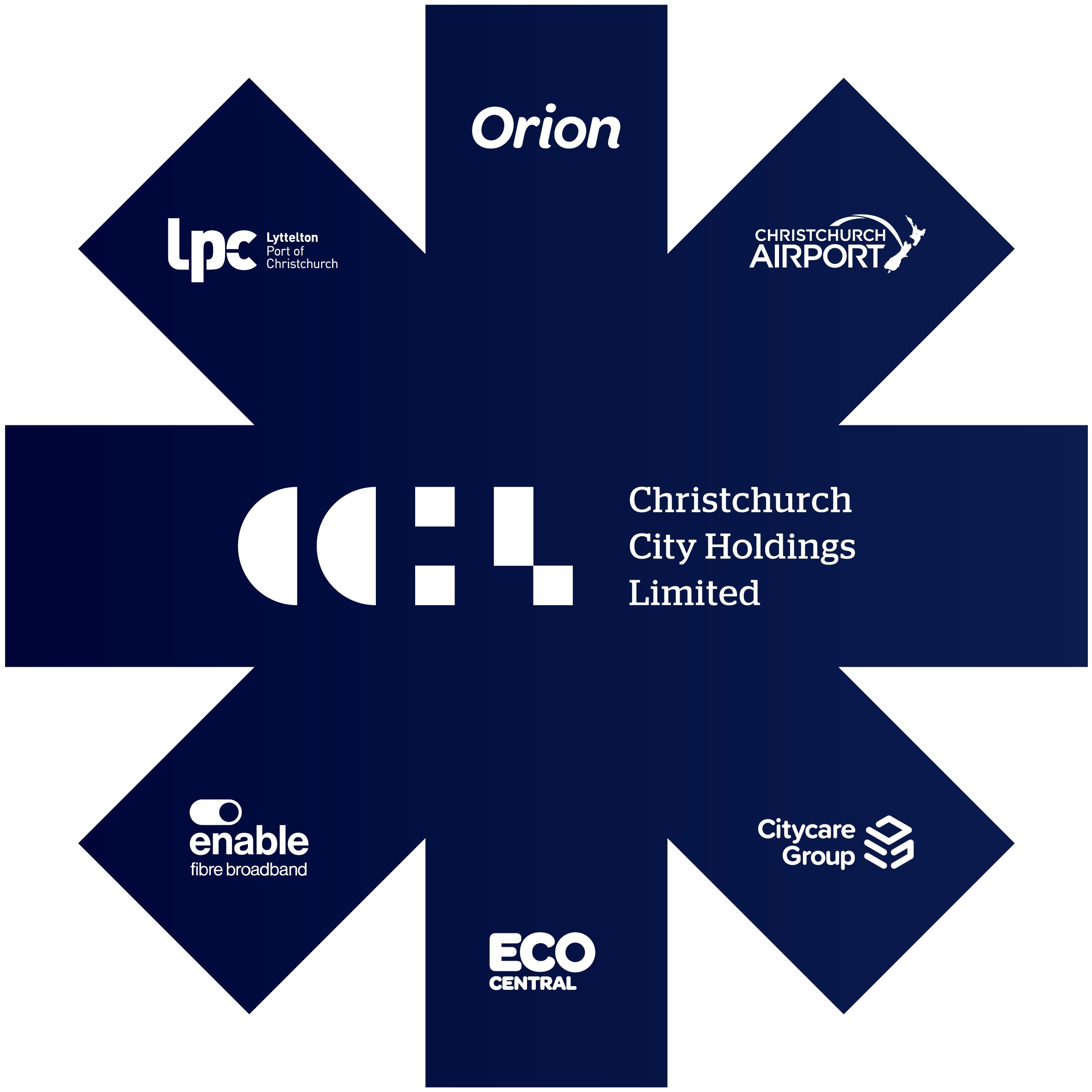 Group Structure
The Council's investment in CCHL and its subsidiary companies was independently valued at over $2 billion in June 2016. CCHL has a Standard and Poor's credit rating of AA- stable outlook.
View Company Profiles